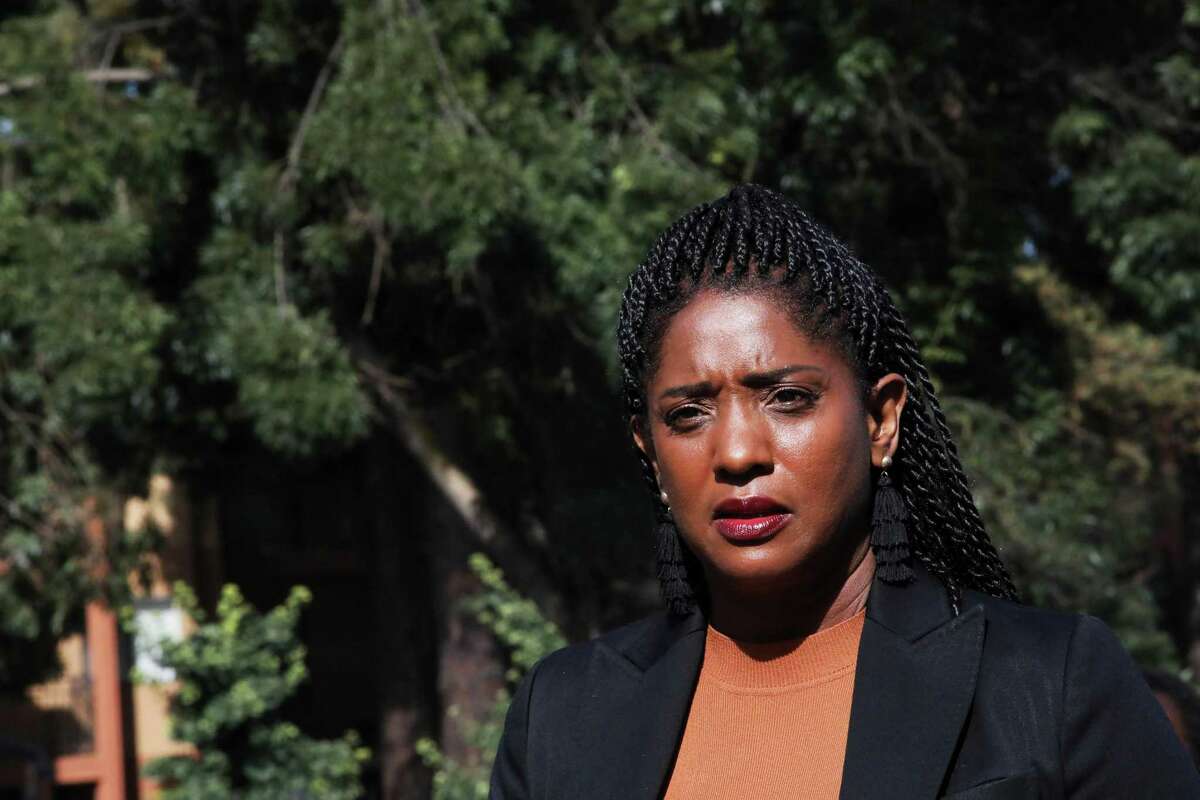 East Oakland Council Member Treva Reid said Tuesday that she is running for mayor — becoming the third council member to make a run for the top job.
Reid is a newcomer to city politics. She was elected to the City Council in 2020 and took office in 2021, stepping into the position her father held for almost 24 years. Reid said she is running because of her love of Oakland and its people, and that she leads from a "place of loving and caring for people."
"I am intentional in how I show up in that passion and fierce commitment and drive to make sure people have what they need and have the best quality (of) life and are able to thrive in life," Reid said.
Reid's entrance into the race signals a political battle among city leaders as Oakland grapples with public safety and skyrocketing homelessness. In September, Councilmember Loren Taylor, an ally of Reid's, announced his run and Councilmember Sheng Thao, a progressive, announced in November.
Allyssa Victory, an attorney for Communications Workers of America Local 9415, and Derrick Soo, an unhoused activist in East Oakland, have also announced their candidacy for the November election. Greg Hodge, a former Oakland school board member, and Derreck Johnson, a former restaurant owner, both said they're jumping into the race.
Candidates will likely focus on crime, public safety and homelessness. Since the election is still months away, a top candidate has yet to emerge, said Larry Kamer, the CEO of the Kamer Group, a public affairs consulting group.